buzzing, spinning, sky
Family love, eternal love, love of nature, the existence of love, the mystery of love, space, recollection, tenderness, letting go, remembering, all, all of these echo throughout the tender beginnings of the newest edition of fws: the Renga issue.
I am delighted with how this experimental-lit project is evolving, taking on a life of its own:
…warm wood underfoot/ an old sad song/ roofs and rain falling… how it feels to love someone so much… writes Corey Ruzicano in her lines from what words there weren't. & in response, Sandi Stromberg writes:
...how it feels to love him so much

his laughter    a knock-knock world 
of words       there are never
enough 
when love is a verb...

& Chella Courington  adds:
...the father

tall & tan 
in drawstring trunks   

watches...

evoking for all of us, our own fathers watching, guarding, protecting.

Finally (for now), we read m. f. nagel turning her metaphysical eye to the universe, asking us to "see" [the truth in the stars]:

In the morning
When the stars gather to sing
Look to the sky
And see...

Read, Respond, Write, Share: writing challenge
In case you are just finding this, we are writing a Renga, a form of collaborative, conversation between poets on a theme. Read more about the call for submissions and the Renga form here. But basically, it is a form of call and response poetry with each poet responding to what has been previously written & it's super fun!
As soon as I select pieces, I publish them so that new would-be contributors can see what's evolving and respond. In other words, there is no waiting until the deadline.
The time to write and submit is now! Please do & share with your writerly readers!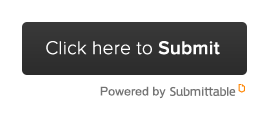 & in just in case you want to read what's already written as of now, right now, here you go!
Namaste,
d