May 18, 2022
We are currently reading for the Fall 2022 issue on the theme of landscapes & elementals. Please do read and follow the guidelines carefully. Click below to submit and read guides.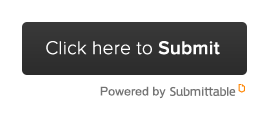 fws is a collection of poetry, creative non-fiction, visual art and photography on the experience of becoming formidable. The work you will find here supports, encourages, uplifts and inspires. It may delight or amuse you. It may give you hope. It may challenge you to stop or to begin. It may open your heart or give you pause.
However you engage with the work you find here, my hope is that you find yourself better for it, more able to live into your largest, most authentic, most beautiful, wildest self; that being here helps you become more truly you.
In general, we especially seek metaphysically broad and thoughtful work that speaks to the work of becoming a formidable person, especially the work of developing and living into an individual spirituality and an awakened consciousness that thrives on authenticity and deep self-compassion and compassion for the earth and its people.
We look for work that tells the truth: about victories and failures, about how to carry on.
We are also interested in work that engages and celebrates the natural world, work that is metaphysically broad, nature-oriented, heart-opening, and compassionate or an exploration of the human as a lover, explorer of the inner world, champion of personal, spiritual growth work, work that is compelling and tender, joyful or sad as the case may be, but not unduly graphic or purposefully triggering survivors of trauma.
The idea is simple: send us work that provides respite, that uplifts, encourages and inspires.
Work by anyone over eighteen is welcome. Submit below.
Please read some of what we have published here to familiarize yourself with our preferences before submitting. I am looking very forward to reading your work!
Namaste,
d