setting up a howl
Just as the coyote makes her call to the pack across the canyon, poet/contributor, Dotty Le Mieux, hears the call and makes her response:
"(Anyone listening?).
In this poet's response, we are animals, humans, all of us, creatures setting up a howl, making…
...a ring of joyful noise  
to anchor us as ancestors
with stories to tell...

Just as the poet, Ms. Le Mieux makes her call across the canyon, poet/contributor Darlene Logan hears the call & makes her response:
We surrender to this catastrophe of/grace.
Just as poet, Darlene Logan makes her surrender known across the canyon, poet/contributor, Jason O'Toole, hears the call & makes his response, proclaiming his own kind of surrender:
...So, I remain still 
as the constellations shift 
across a sky 
ruled by owls.

 
This is the exquisite nature of the human relationship with other humans, with other creature-beings, with the planet. These complexities resonate and bounce, move and shape us.
& just as humans call and respond to one another across the canyons that seem to separate, banging pots and pans on porches, singing out to one another from our windows, weaving our worries into words, we as poets hear the call and make our response, transmuting catastrophe into grace.
Call
Call and response is also the nature and the beauty of the Renga form. & this post is a call in itself: to help us bring the Renga issue of fws to fruition by hearing this call and making your response. Our deadline is looming, please do not delay.
Read lines already written by fourteen formidable poets, lines that have shaped the issue and brought us to these canyons. Listen deeply. & respond. Join us in making joyful noise!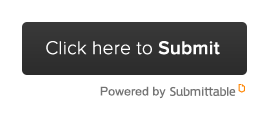 Thank you for reading!
Namaste,
d