…To be eaten by that beak
and
become part of him, to share those wings and those eyes–
What a sublime end of one's body, what an enskyment; what a life
after death.

~Robinson Jeffers
from "Vulture"
enskyment
(working title, forthcoming Spring 2020, Moon Shadow Sanctuary Press).
Submit 3-5 poems about vultures or poems that feature a vulture somewhere within the poem. Deadline: Jan. 1, 2020
Poems may be unpublished or previously published, but if they are previously published, please include an acknowledgement also indicating that you retain the publication rights. If you do not retain the rights to the work, please include contact information for requesting permission to reprint.
Submit your poem in a word document using Times New Roman 12pt font. Remove all identifying information from the file name and from the document. Include a separate, brief cover letter with publication credits on the submissions page in the cover letter text box.
This perfect bound book will be available on Amazon through Moon Shadow Sanctuary Press and placed in local (San Antonio, Austin, jSan Marcos, New Braunfels, Boerne, Wimberley, etc.) independent book shops and libraries.
Contributors will receive one complimentary copy and be able to purchase copies at a discounted price. Contributors will also be invited to participate in scheduled readings.
While there is no reading fee, your tip in the tip jar helps pay for contributor copies, printer ink, internet connection, travel expenses associated with readings, postage and so on. Never mind paying this well-meaning editor… : ) & for your generosity, I thank you, deeply.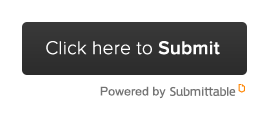 Namaste!
d. ellis phelps, editor